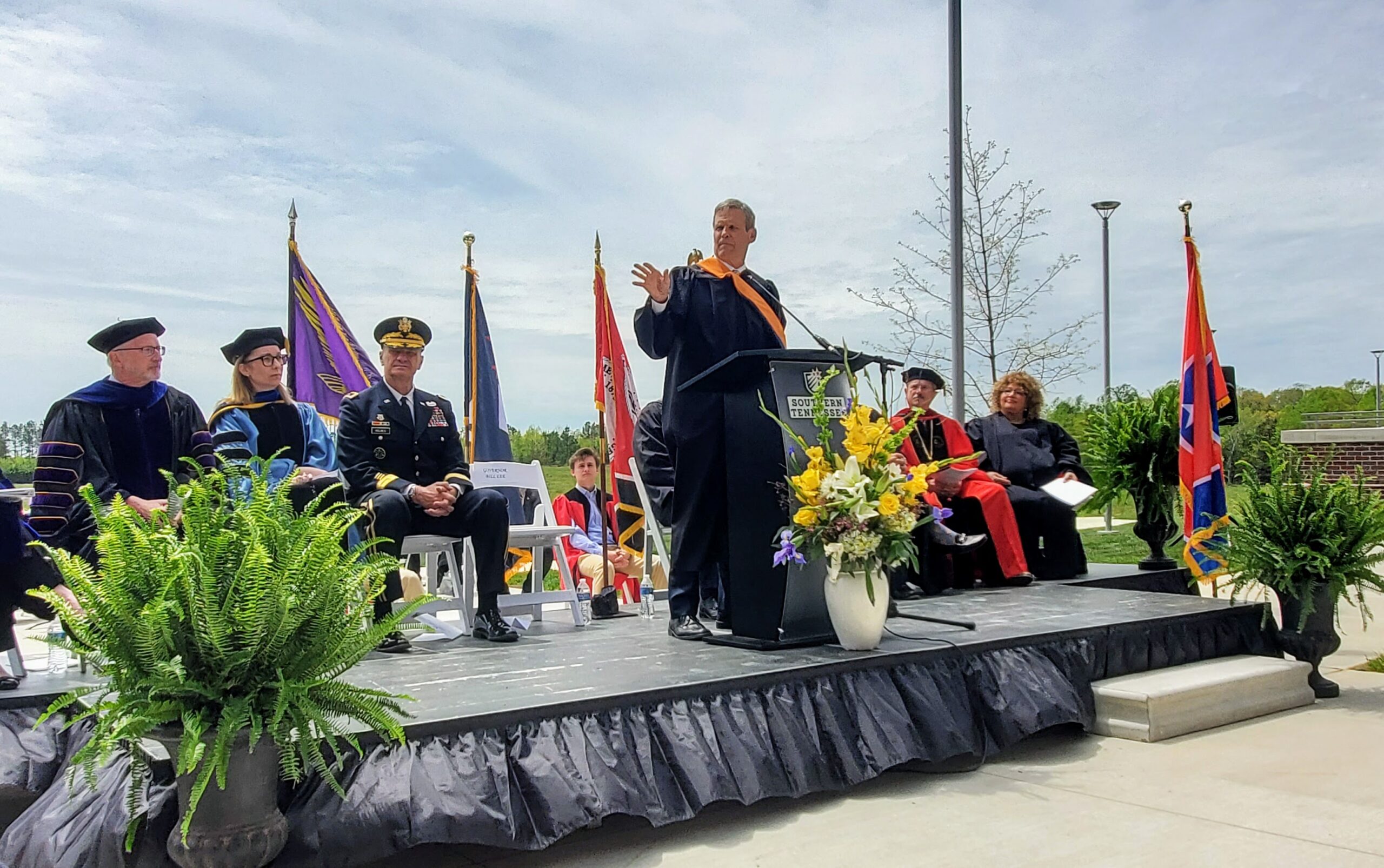 On April 16th, Tennessee Governor Bill Lee along with other state and local officials gathered on the campus of the new Southern Tennessee Higher Education Center for an inaugural ceremony. Also in attendance were representatives from the Columbia State Community College, Tennessee Tech University, Martin Methodist College, the University of Tennessee, as well the Tennessee Board of Regents and the Higer Education Foundation.
Out of the total $20 million project, the Lawrence County Commission has funded nearly $8 million with local tax dollars since 2016, demonstrating the county's committment to higher education and future generations in Lawrence County.
The 40,000 square foot facility, located at the corner of highway 43 south and us 64 bypass, will feature 15 classrooms, science laboratories, a library, computer labs, meeting rooms, a community room, and much more.
On campus classes for Columbia State and Tennessee Tech will begin this fall.
Learn More: http://southerntennessee.org/
Watch the Ceremony: