Lawrence County's Emergency Medical Service (LCEMS) provides Advanced Life Support (ALS) coverage for all requests for an ambulance inside Lawrence County. Calls are dispatched through the Lawrence County E-911 system.

LCEMS staffs four ALS ambulances 24/7. Two units are on call in Lawrenceburg; one unit is stationed in Loretto to cover the south portion of the county; and one unit in Ethridge to support the north portion of the county.

The Lawrenceburg Fire Department also responds to all medical calls within the city of Lawrenceburg. Lawrence County Volunteer Fire Departments also respond to personal injury accidents throughout the county.

LCEMS has mutual aid agreements with emergency medical service providers in neighboring counties: Giles County EMS in Pulaski; Wayne Medical Center EMS in Waynesboro; Maury Regional EMS in Columbia; as well as the privately-operated Moorecare Ambulance Service in Lawrenceburg.

Southern Tennessee Regional Health System – Lawrenceburg is the destination for most patient transports. If a patient's condition requires transfer to another facility, it can be provided by Lawrence County EMS or by one of two air ambulance companies: Air-Evac and Vanderbilt LifeFlight.

A web-based radio system allows LCEMS to transmit documentation about a patient's condition to hospitals en route, allowing hospital staff to make crucial decisions about treatment or transfer more quickly.

LCEMS is governed by the rules and regulations of the Tennessee Department of Health, Division of Emergency Medical Services and maintains a Class A Service as recognized by that department division.

Our promise to our patients is to serve them with professionalism, competency, and compassion. LCEMS is not satisfied with average or good patient care, but strives for excellence at all times.

LCEMS employs 26 full-time personnel including:
9 full-time Critical Care Paramedics
9 full-time Paramedics
8 full-time Advanced EMTs
15 part-time Advanced EMTs and Paramedics.

All paramedics maintain certification in Basic Life Support; Advanced Care Life Support, Pediatric Advanced Life Support; and Trauma Care. All staff members take required continuing education in all aspects of their work.
LCEMS maintains relationships with numerous EMS organizations:
Columbia State Community College EMS Education program
Tennessee Ambulance Service Association (TASA)
Tennessee EMS Education Association (TEMSEA)
Vanderbilt Children's Hospital
St. Thomas Chest Pain Center
Vanderbilt Heart
National Association of EMTs (NREMT)
South Central EMS Director's Association (SCEMSDA)
Tennessee EMS for Children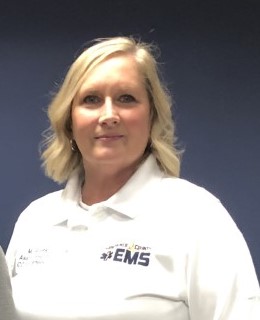 Monday – Friday:
8 a.m. – 4:30 p.m.